The drawing below shows a line diagram of an incomplete front elevation of a bedside cabinet. Use it to answer questions 1 to 3.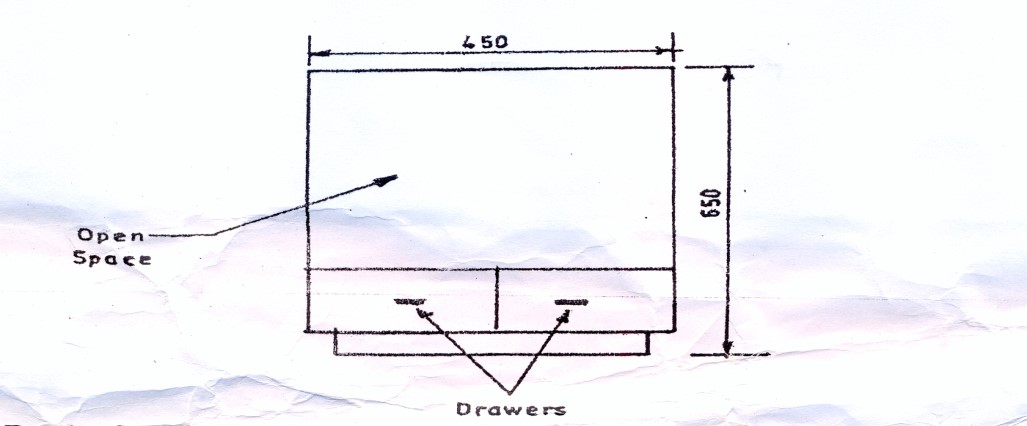 - Depth of cabinet – 400mm.
- the cabinet is made with 18 mm plywood.
Question 3
Prepare the cutting list of the cabinet using the tabular format.
Few candidates who attempted this question did very well. However, they
failed to follow the standard tabular format.