Most candidates were able to:
- show the structure of lamin board, block board and stout-heart plywood.
- state the advantages of solid wood over plywood.
However, few of them were unable to use sketch to show the slicing method of producing veneers.
The expected response to question 3 is as given below: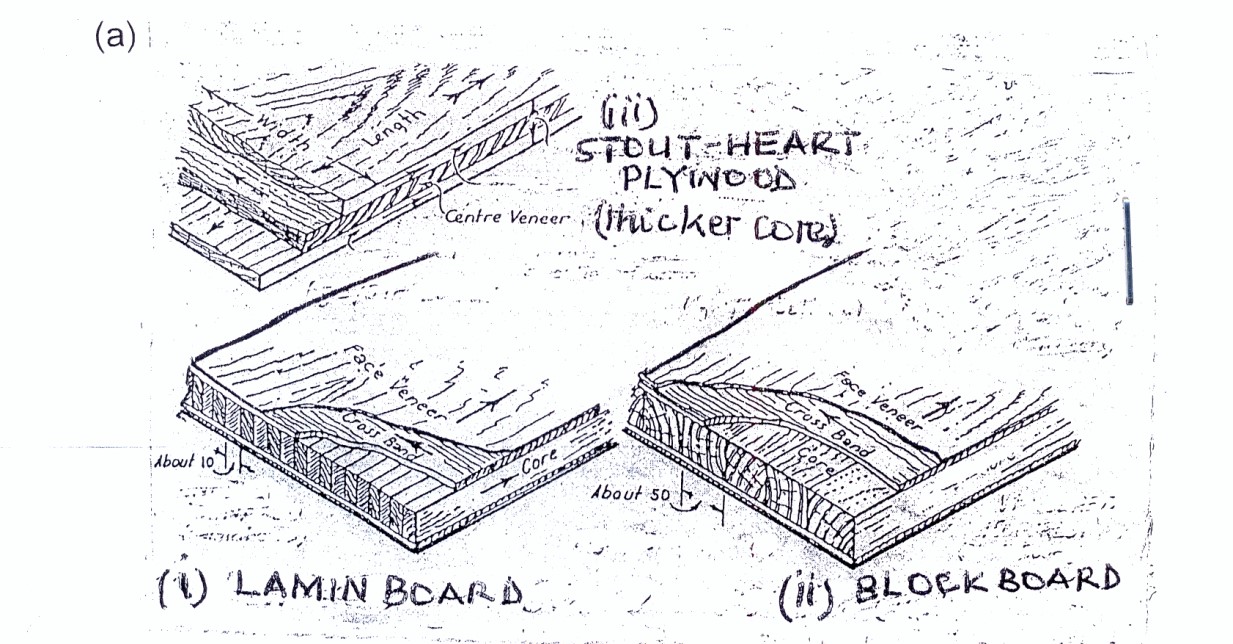 (b) - Thicker thicknesses can be obtained.
- Longer lengths can be obtained
- More easily bent to shapes
- More natural variation can be found in texture, colour,
figure and grains.