The expected answers were:
(a)For the given logic circuit , the Boolean expression for the output is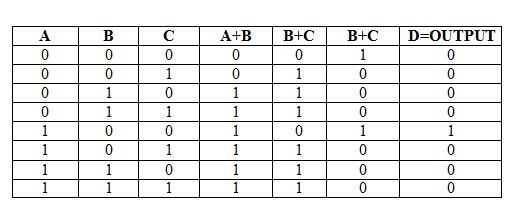 This question was on digital electronics. This question was popular. Candidates' responses in parts (a) and (b) were poor. However, it should be observed in part (b) that output "D" is a function of three input variables 'A' 'B' and 'C' and there are therefore 23 = 8 possible combinations of the input to which the circuit responds to give the output levels on the table.