Most of the candidates who attempted this question performed well in part (b)(i). Parts (a), (b)(ii) and (iii) were extremely difficult for the candidates. The required answers to these parts are:
(a)(i) and (ii)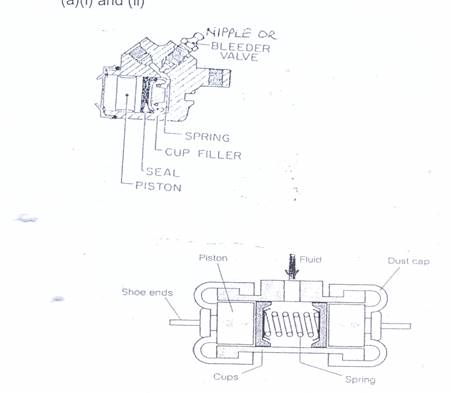 (b)(ii) brake servo is a unit in the braking system that helps to boost the drive's effort when the foot brake is applied thus reducing driver's fatigue.
(b)(iii) Brake fade is the loss of braking efficiency due to over-heating as a result of prolonged braking.