(a) Explain with the aid of a block diagram, the operation of a closed
loop system.
(b) Classify the following into open and closed loop system:
(i) water heater;
(ii) electric pressing iron;
(iii) remote control device;
(iv) microwave oven;
(v) switch.

The expected answers were:
(a)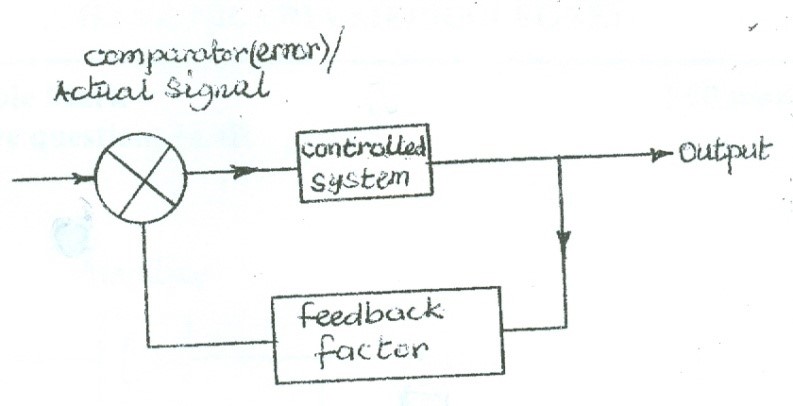 In a closed loop control system, part of the output is used to effect changes of the controlled variable.

(b)

Open loop

Closed loop

Water heater

Electric pressing iron

Remote control device

Microwave oven

Switch