Make the test piece shown on the next page, using the timber which has been planed to the following sizes (all dimensions are in millimetres):

two pieces 210 x 45 x 20;
two pieces 170 x 45 x 20.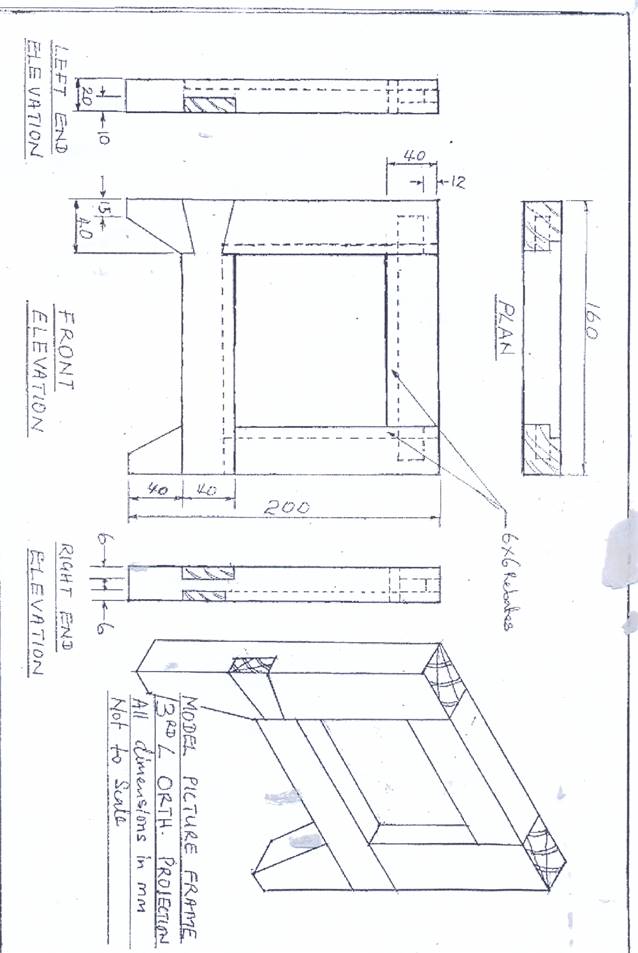 OBSERVATION
Candidates were required to make long and short shoulder stub mortise and tenon joint. Very few candidates were able to construct this joint. However, the tenon shoulders which were to be long and short were made equal by majority of the candidates.
Each candidate's final workpiece was to have two tenons (4 sides, 2 long shoulders, 2 short shoulders and 4 edge shoulders) and two mortises (4 sides, 4 ends, 2 bottoms and fitness of joints).
_____________________________________________________________________________________________________