If you make any mistakes, work as near to the drawing as possible. Additional materials will not be supplied.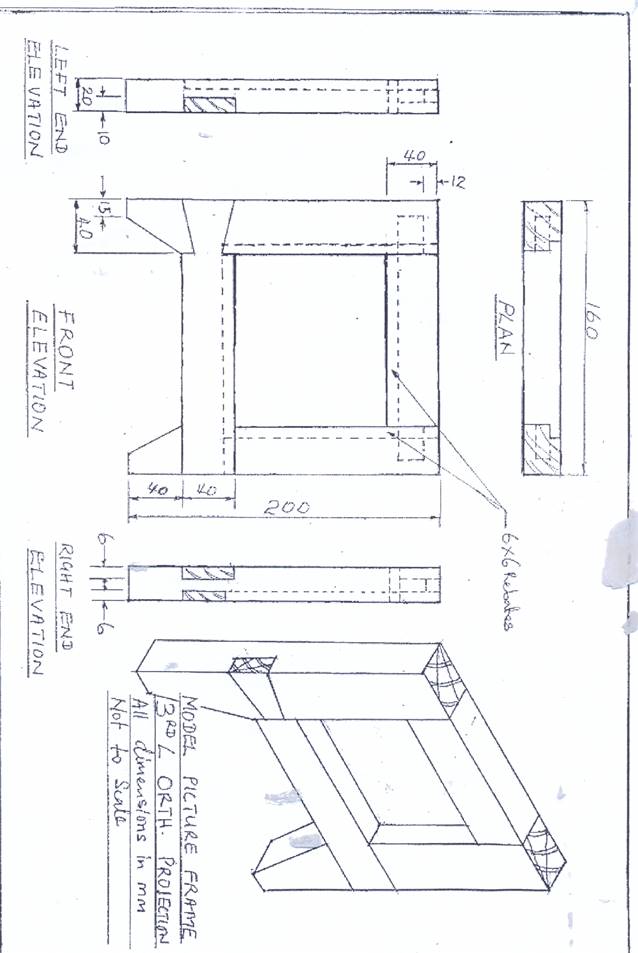 OBSERVATION
Candidates were required to cut rebates and bevels as shown on the drawing.
Majority of the candidates were able to cut the bevelled shape correctly. However, they were unable to make the rebates as specified in the drawing. They were unable to cut the stopped rebates as shown on the drawing.
Each candidate's final workpiece was to have rebates (with two stiles and two rails) and bevels (with two legs).
_____________________________________________________________________________________________________