The drawing below shows a line diagram of an incomplete front elevation of a bedside cabinet. Use it to answer questions 1 to 3.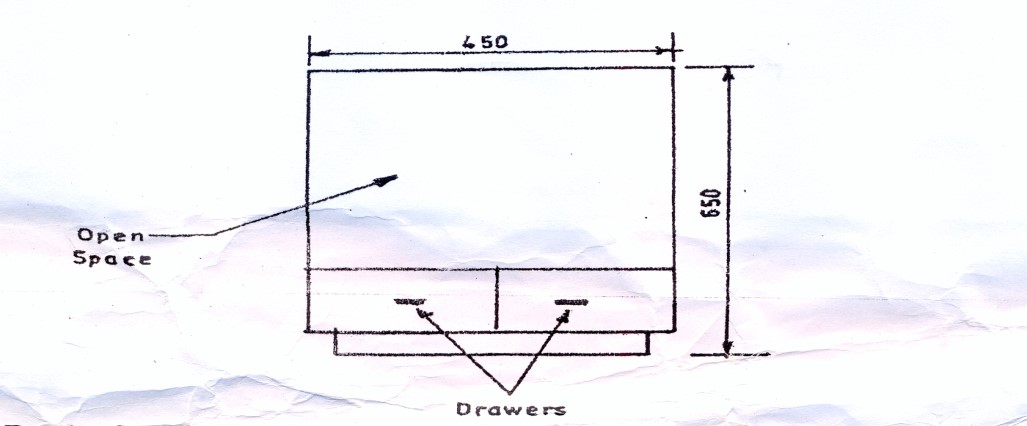 - Depth of cabinet – 400mm.
- the cabinet is made with 18 mm plywood.
Question 1
Make two different preliminary freehand pictorial sketches of different designs of the cabinet.
Few candidates were able to draw two different sketches of the table. However, many candidates drew:
- one design in two places;
- with straight edge;
- without showing overall dimensions.