Most candidates were able to :
- state the functions of a window;
- sketch a double-casement window;
- label the parts of the window.
However,theywere unable to describe the stages involved in rendering a sandcrete blockwall.
The expected response to question 3 is as given below:
3 (a) Functions of a window in a building are for:
(i) ventilation;
(ii) illumination;
(iii) aesthetics;
(iv) viewing outside.
(b)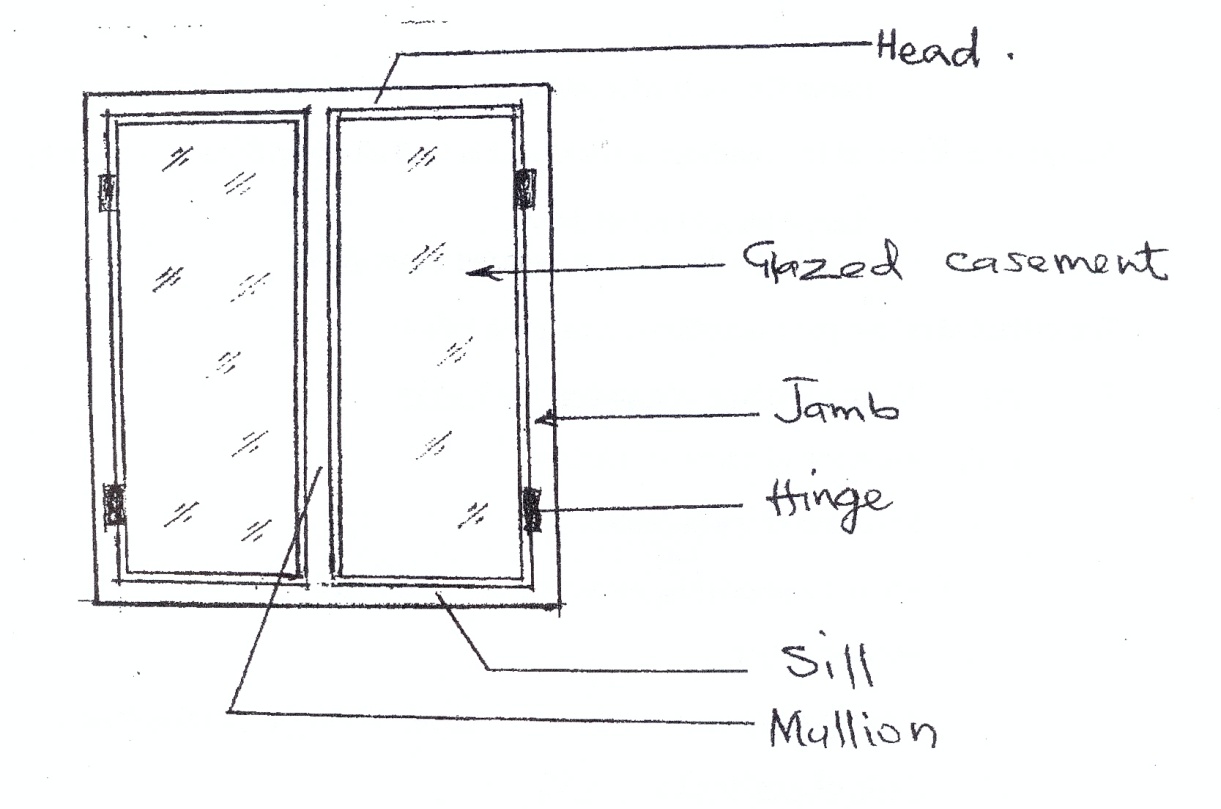 (c) Stages involved in Rendering Sandcrete Blockwall
(i) Preparation of wall surfaces.
(ii) Batching of materials to the correct mix proportion.
(iii) Mixing of constituent materials.
(iv) Application of first coat and allowing to set
(v) Application of second coat and allowing to set
(vi) Floating and finishing the surface.