Few candidates were able to state the function of:
- foundation to a building;
- the given personnel in building construction processes.
However, they were unable to label the section through an external wall with a wide-strip foundation.
The expected response to question 2 is as given below:
(a) The purpose of a foundation is to support both the self weight of the walls and the loads imposed on them and distribute the same evenly over the bearing surface of the subsoil.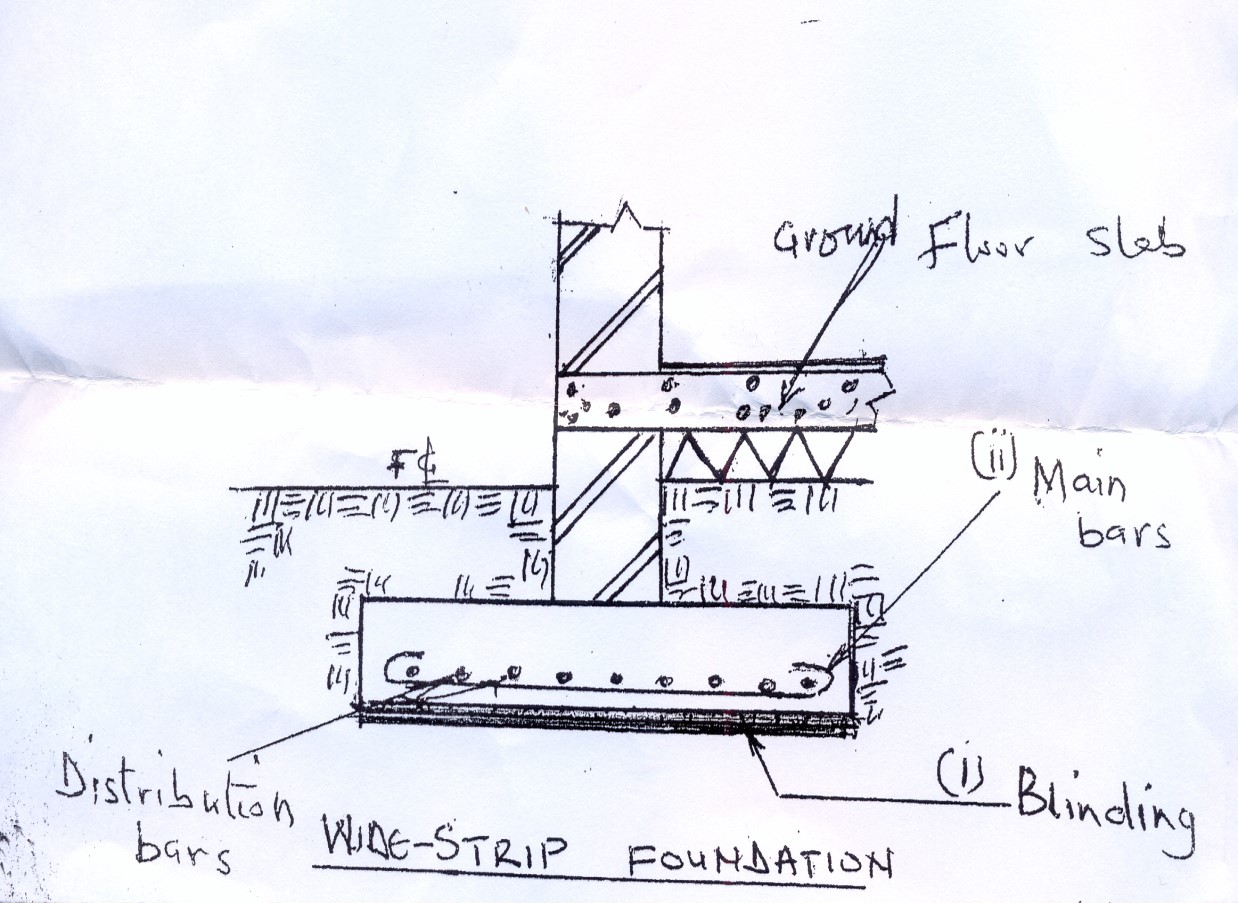 (c) One function of each of the following:
Architect:
- He designs and supervises the construction of a building
- He represents the client on site to see that the contractor complies with the drawings and specifications in executing the building project
- He issues both the interim and final certificates for payment.
Quantity – Surveyor:
- He measures the value of the work done on site.
- He measures and keeps a check on authorized variations that may occur in executing the contract.
- He prepares both interim and final certificates for payment.
Building Inspector:
He ensures that local building bye-laws are enforced on site.