Question 1
The following materials were supplied:

One flat mild steel plate, 72 mm x 62 mm x 3mm (1 off);
One cotton bag, 100mm x 100mm;
Two tie-on labels.
The diagram below shows the detailed views of a part.
Using the materials supplied, prepare the part.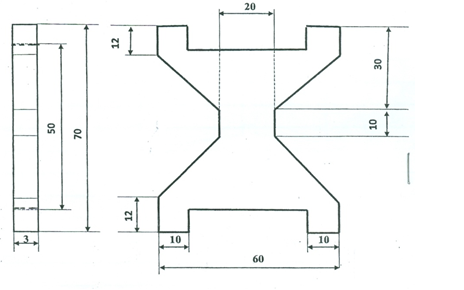 NOTE
Not drawn to scale;
All dimension in mm
Tolerance ± 0.1
Observation
This fitting exercise was attempted by all the candidates who sat for the examination. Their performance was highly encouraging as majority of the candidates were able to cut and file the workpiece to size.