You may use any of the ordinary hand tools but the use of glue, glass-paper, files, rasps and scrapers is not allowed.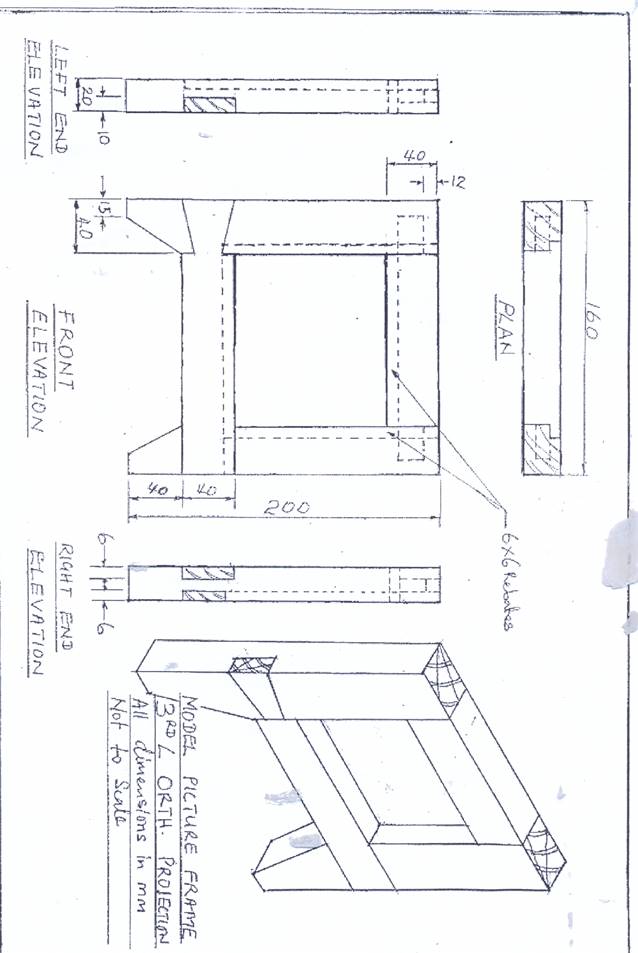 OBSERVATION
Candidates were required to make dovetail tee halving joint.
Most candidates were able to construct this joint satisfactorily.
Each candidate's final workpiece was to have dovetail tee halving joint with tail (2 pitches, 2 sides, 1 inner face, 1 side shoulder and 2 edge shoulders) and socket (2 shoulders, 1 bottom and fitness of joint).
_____________________________________________________________________________________________________