Question 1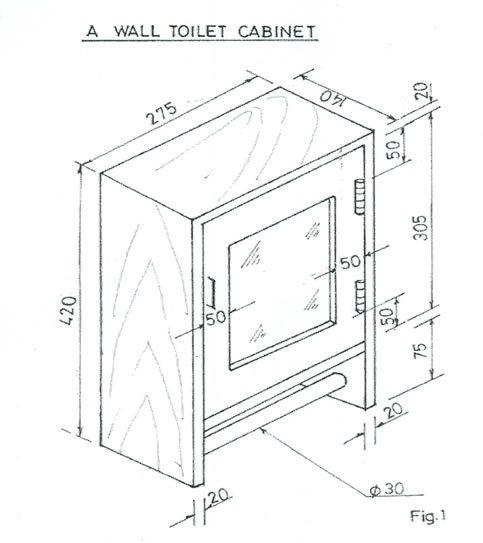 (1) The drawing shown in fig. 1 is the isometric projection of a wall toilet cabinet. Attached to the cabinet is a mirror and a towel rail. Study and draw to scale 1:2, the:
(a) front elevation;
(b) end elevation;
(c) plan.
Observation
Candidates' response to this question was fairly okay, however some for the candidates could not interpret the working drawing properly.
Candidates were expected to draw the:
(1) front elevation;
(2) end elevation;
(3) plan.
The solution is shown below.