The expected answers were:
(a)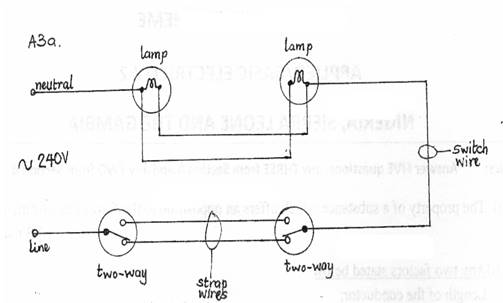 (b)(i) Switch – used to open and close electric circuit
(ii) Fuse – blow or open the circuit automatically when there is an overload etc.
The question was on Electrical Wiring. It was unpopular with the candidates.
Many of the candidates that attempted this question did not use correct symbols
for the accessories and could not draw the diagram correctly.
The candidates' performance was poor.