The expected answers were: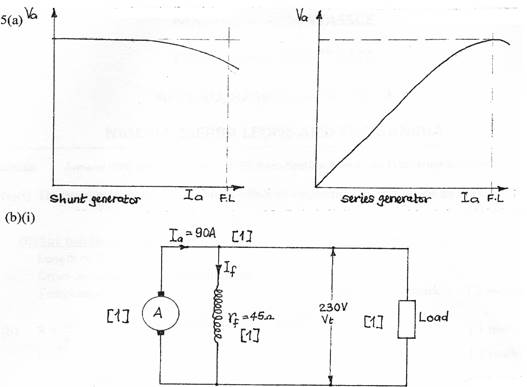 (ii) Field current, If =


If =

If = 5.11 A
The question was on Electrical Machines. The question was well attempted by the candidates. Many candidates who attempted this question could not sketch the load characteristics correctly, however, few of the those who attempted it got the circuit diagram and the value of the field current correct.